Should I Buy a Laptop or Desktop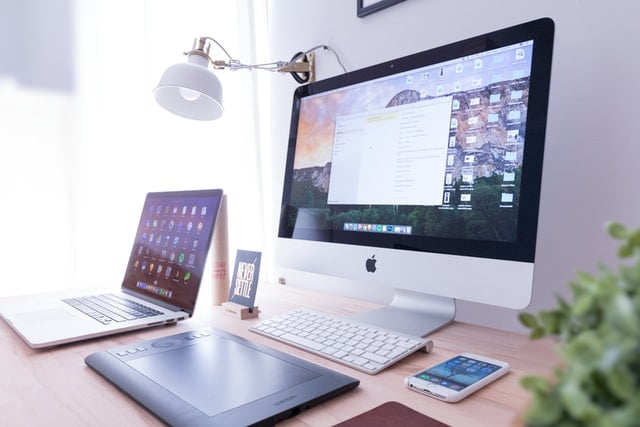 Should I buy a laptop or desktop Laptop vs. Desktop the Great PC Debate is over: Choosing between a laptop and a desktop used to be a question of portability vs. performance. You Can Now Select a Computer That Is Specifically Designed to Meet Your Needs
Choosing a new computer used to be a difficult and frustrating whether to choose longer battery life or a cheaper price, a larger screen or more portability? Choosing between a laptop and a desktop these days is all about maximizing your possibilities. With the advancement of technology and more alternatives than ever before, you can choose the ideal computer to meet your specific needs. So, Should I buy a laptop or desktop?
Here are the some factor which will make you easy to decide whether you should buy a laptop or desktop.
Pros and Cons: Laptop vs Desktop?
Ease of setup: Desktop vs. laptop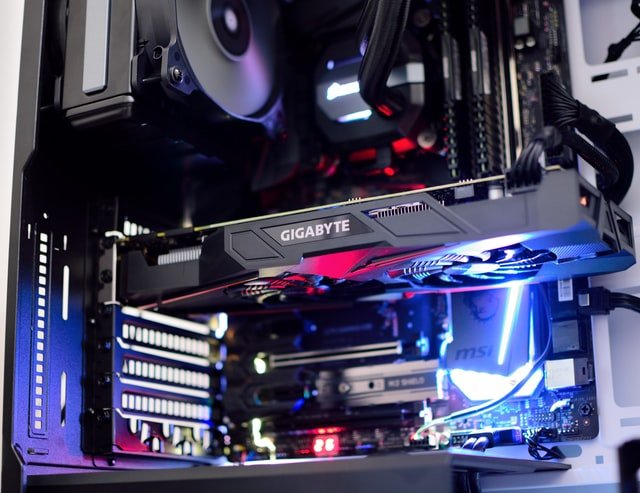 Laptop: When it comes to setup, modern laptops require little to no knowledge. Laptops, unlike desktop computers, do not require any cabling other than a charging connection to operate correctly. There's no need to waste time attempting to connect a monitor to a tower or a Bluetooth keyboard wirelessly. Since laptop come with all peripherals parts even webcam so in terms of setup desktop can never match laptop
Desktop: Setting up a desktop requires a little more effort to connect everything, powering up, and get it ready to use. It also takes up more room to set up. While connecting everything is not difficult, it is still more tedious than using a laptop.
Winner: laptop is clear winner
Cost: laptop vs desktop
Desktop: There is a wide variety of parts options available for desktops in market, allowing for a large range of price choice, but the starting point is relatively cheaper then laptop. Desktops can start at very low and still it will pretty powerful system.
Laptop: Laptops have a fairly wide variety of parts options, but they are more vastly limited than desktops. To get a more powerful spec laptop (higher clock speed, better GPU, more SSDs storage space, etc etc.), the price can be considerably much higher, ranging up to $1000 to $1200 or more, depending on the brand and specs.
Winner: Desktop is better
Processor: Desktop vs. laptop Performance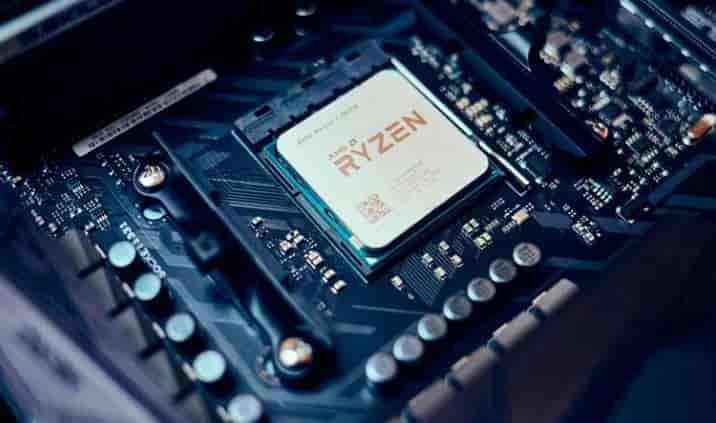 Laptop: Laptop CPUs have almost caught up to desktop processors, although they are still restricted in comparison. Gaming laptops can deliver comparable performance at a considerably greater cost.
Desktop: Desktop CPUs are bigger than laptop processors, however this also implies that desktop processors can be more powerful. New, powerful CPUs are frequently available first in desktop computers, Although consume more power then laptop CPU
Winner: Desktop is clear winner
Upgrading: Desktop vs. laptop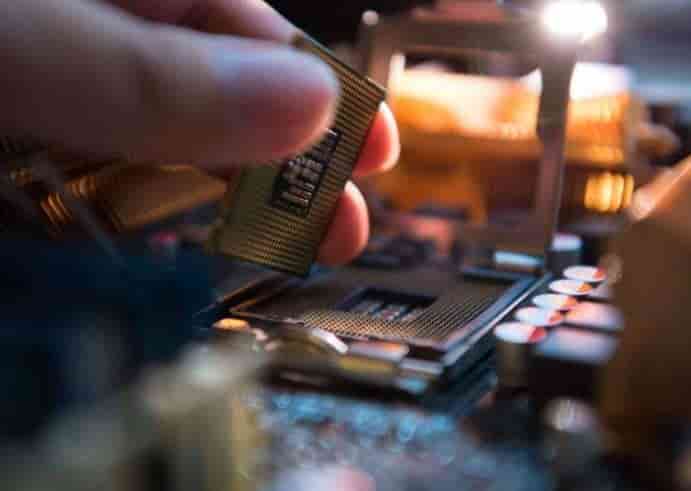 Laptop: The list of components that can be upgraded on a laptop vs. a desktop computer is vastly different. Due to the limited amount of room available for internal components in laptops, inside the beneath of keyboard there is little room for future upgrade. Individuals looking for a laptop with amazing graphics we prefer to search for Laptops with the functionality they were built-in. A laptop's features beyond RAM and hard drive are typically not upgradeable, thus completing research on the features you require before purchase is essential, if you are buying laptop for gaming then buy the one that come with good GPU and CPU, since chances are low of getting upgrade in future and one more thing, buy the SSD storage Laptop, SSDs are faster than HDDs
Desktop: Tower PCs (Desktop computers) have the benefit of providing easy access to the internal components. Unlike a laptop, where you can only change RAM AND ROM, sometimes GPU but in desktop you can change the RAM, storage, graphics processor, display, keyboard, and mouse. With all of this in place, repairing broken desktop components is considerably easier and cheaper than dealing with a compromised laptop screen or keyboard spill.
Winner: Desktop
Portability: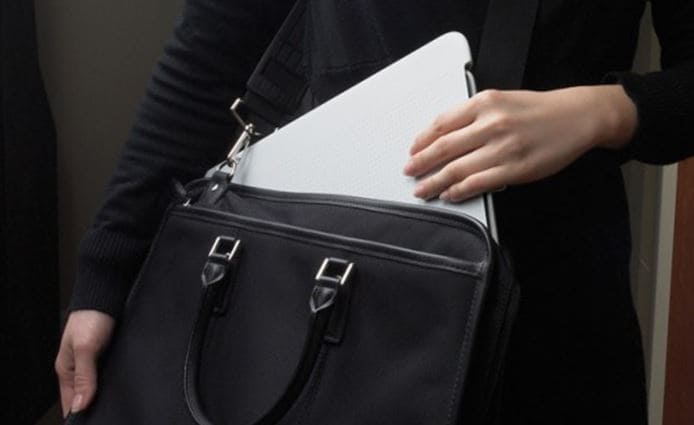 Laptop: Due to their small size, laptops are highly portable. They were created to be moved from one location to another in a backpack or laptop bag. They're ideal for usage on the go and moreover due to onboard battery laptop can be operate anywhere.
Desktop: Desktop is not idle for portability, all the parts are separate from monitor to keyboard hence desktop are not intended to made for portability.-
Winner: laptop will be forever winner in this category
Flexibility: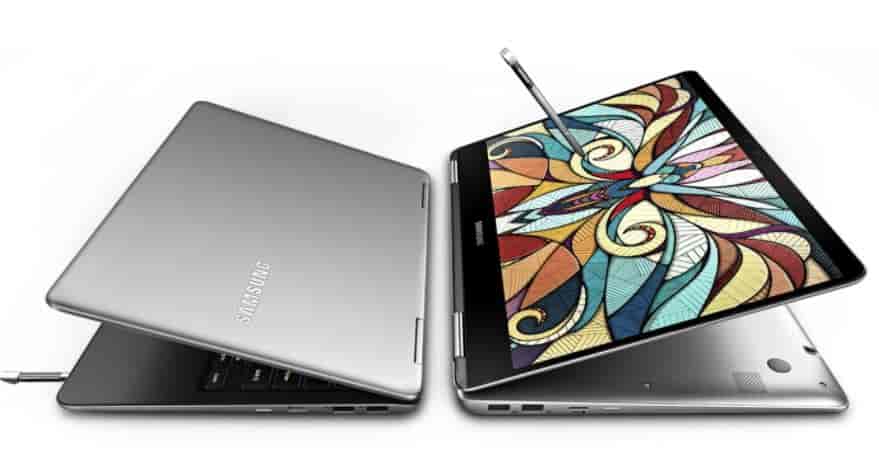 Laptop: Laptops exist in a variety of shapes and sizes, and they're changing the way we think about portable computing. Laptops have progressed a long way from their traditional clamshell form, with detachable touch displays and 360-degree flip and fold designs, which also called 2 in 1 laptop you can used like tablet after detaching, so in terms flexibility desktop cannot come near to laptop computer
Desktop: 😆hahah! There is no such things called flexibility in desktop computer
Winner: laptop is clear winner
Additional advantage:
Battery life: laptop have inbuilt battery which make user to use laptop anywhere from room to train, Although laptops offer the advantage of portability, the internal battery life varies greatly depending on the model. Some may last up to 13 hours without needing to be plugged in, while others can only last four hours.
While long-lasting battery life is unquestionably advantageous, poor or inconsistent battery life may severely restrict user time, so if you are going to buy the laptop then buy the one with the big long lasting battery, it will largely improve your workflow.
For students, laptops vs. desktops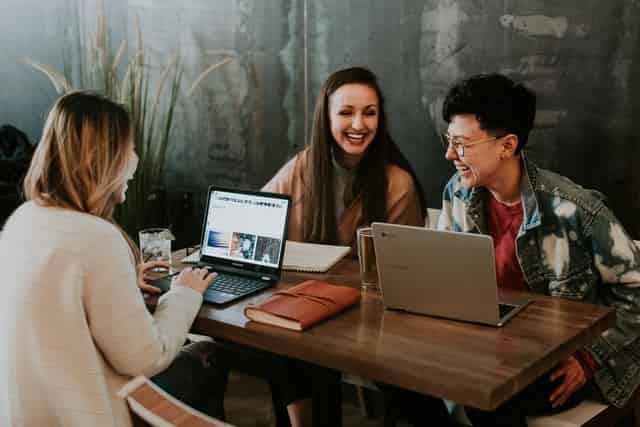 Students need mobility and laptop provide that. Laptops not only provide the necessary mobility for carrying from class to home, but their lightweight designs also allow for cross-campus hikes. Students are usually kept occupied with document production and reading, thus high-end processing power isn't required to complete their duties quickly but if student want the powerful CPU and GPU their is also vast verity of Laptop availably for gaming too. If students want a complete desktop experience, laptop inbuilt connectors allow them to connect an external monitor, mouse, printer and keyboard.
Desktop is good too, But for student is lacks in portability rather then that desktop is great choice for students.
Winner: laptop is clear winner
Day to day use, Laptop vs. desktop
A laptop can do for casual PC users that use their PCs for light online surfing, streaming, or business projects. An everyday-use laptop may also be conveniently packed away after usage, making it ideal for holidays or lengthy commuting. A laptop may fit in nicely on a coffee table or bookshelf rather than becoming a focal point in your house.
A desktop for day to day use is not ideal as Laptop since its separate part will give you headache unless a good wiring or all in one desktop.
Winner: laptop is clear winner
Gaming, Laptop vs. desktop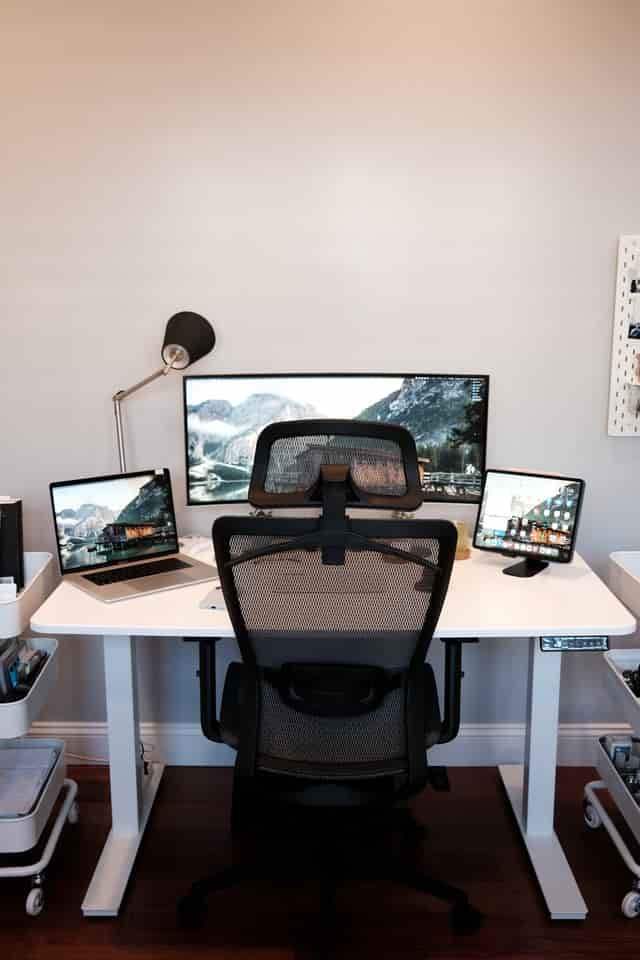 Should I buy a laptop or desktop for gaming. A gaming rig is a type of computer that demands extreme processing power and overclocked speeds. Gamers can use bigger monitor screens on desktop gaming setups. A gaming desktop easily surpasses a gaming laptop in terms of RAM, storage, graphics, and CPU but hater will say there are gaming Laptop that's even beats Desktop, yeah it's true there are certain Laptop which are good for gaming but in that price point you can build much better desktop.
Laptop are catching rapidly in terms of gaming but due to size restriction laptop computer still lacks in gaming, moreover Gaming laptop need external cooler which is mandatory, without cooler Laptop start to overheat since internal small cooler wont handle much heat.
Winner: Desktop
Repair, Laptop vs. desktop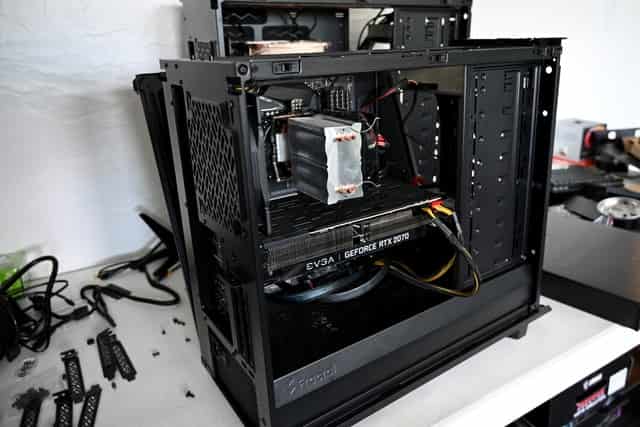 Desktop: Repairing a desktop computer is typically easier since most of the necessary hardware can be found on the shelves of any local computer store. In comparison to a laptop, the desktop computer chassis is significantly larger and simpler to operate in, which make desktop better choice than laptop.
Laptop: Opening a laptop to fix a part is difficult for most users, and obtaining a new part sometimes necessitates phoning the computer maker or buying from another web site.
Winner: Desktop is clear winner and it will be.
Final verdicts:
In the end Should I buy a laptop or desktop, the final decision depends upon what your requirements are. While the above summary might appear to lean towards desktop as the very best alternative, if you need portability, the laptop computer is the very best alternative. There are some limitations to consider, yet they are not extremely substantial for most customers.
Nevertheless, for the last time Should I buy a laptop or desktop, if you want one of the most value and also portability is not required, a desktop computer is likely the very best choice. Desktops are ideal options for graphic-intensive video gaming, use CAD applications, and also for those who choose to have the choice of updating a lot more quickly. Nonetheless, they are also perfectly fine for the basic computer system user who only needs e-mails as well as Internet accessibility.
Here are few list of laptop if you are planning to buy then check out our list You will get some idea which Laptop and what specification should have for ideal laptop "here are some laptop that you can buy without second thought", since this all Laptop are top in market moreover the laptops list are comprise of budget friendly to premium one
List of most popular Laptop in 2021
1. Dell XPS 13
Premium, good design, under $1,400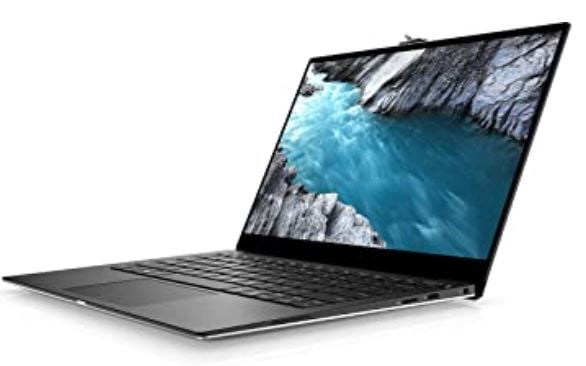 SPECIFICATIONS
CPU: Intel Core i7-1165G7
GPU: Intel Iris Xe Graphics
RAM: 16GB
Storage: 512GB M.2 NVMe SSD
Display: 13.4-inch
Size: 11.6 x 7.8 x 0.6 inches
Weight: 2.8 pounds / 1.27kg
REASONS TO BUY
Attractive, premium chassis.
Great performance.
Integrated graphics can handle some gaming.
Integrated graphics can handle some gaming.
Good battery life, Beautiful, sturdy design.
REASONS NOT TO BUY
Lacks legacy ports.
Web cam can be better.
2. Apple MacBook Pro
The best MacBook on the market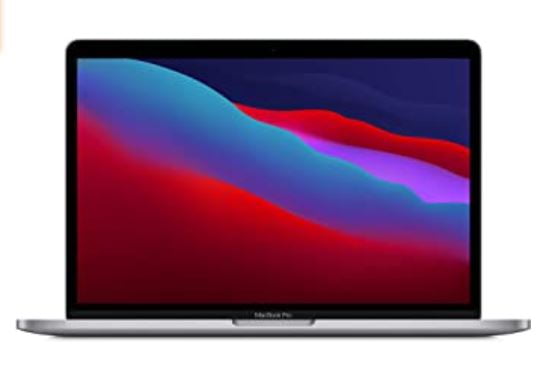 SPECIFICATIONS
CPU: Apple M1
GPU: Apple M1 GPU
RAM: 16GB
Storage: 1TB
Display: 13.3-inches, 1600
Size: 12 x 8.4 x 0.6 inches
Weight: 3 pounds/ 1.36kg
REASONS TO BUY
Overall great and gaming performance too
Excellent battery life
Lightning-fast SSD
REASONS NOT TO BUY
Not enough ports
Thick bezels
3. (2020, AMD Ryzen 7 4700U)
Amazing performance at a jaw-dropping price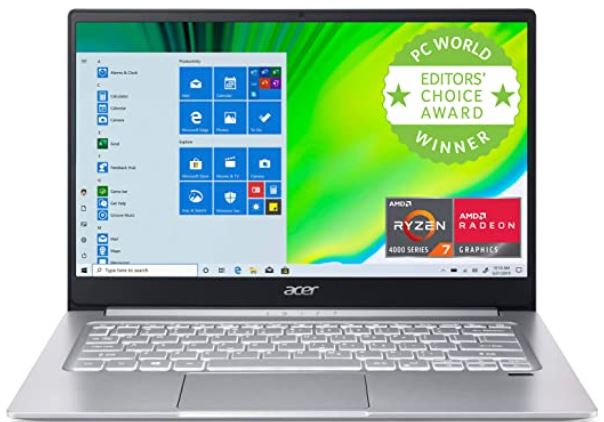 SPECIFICATIONS
CPU: AMD Ryzen 7 4700U
GPU: AMD Radeon Graphics
RAM: 8GB
Storage: 512GB SSD
Display: 14-inch, 1080p
Size: 12.7 x. 8.6 x 0.6 inches
Weight: 2.7 pounds
REASONS TO BUY
Overall great performance
A beastly multi-tasker
Clicky keyboard
REASONS NOT TO BUY
Little dim display
Not thick bezels but also not slime bezels
4.Lenovo Flex 5 14″ 2-in-1 Laptop
Flexible 2 in 1 laptop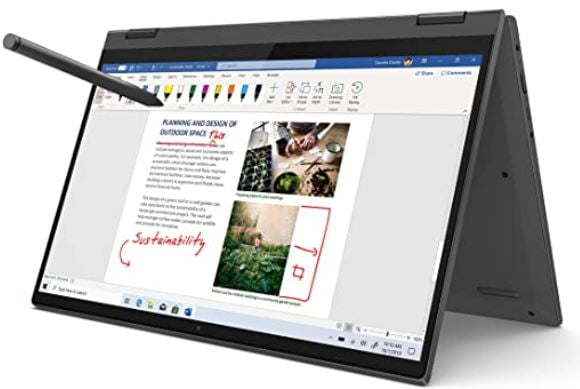 SPECIFICATIONS
CPU: AMD Ryzen 5 4500U
GPU: AMD Radeon Graphics
RAM:16GB DDR4
Storage: 256GB SSD
Display: 14.0″ FHD (1920 x 1080)
REASONS TO BUY
Overall great performance
A beastly multi-tasker
Touch screen, IPS anti glare display
360⁰ hinge, 2 in 1 laptop
REASONS NOT TO BUY
Battery backup could be better
Conclusion
Hope you got the Idea which one is best for you, every person have different requirement so choose the one which you will get maximum useful to your work, the above small laptop list is just for idea which type should buy. However you can buy those laptop in the list they are our pin point pickup top laptop in the market. Thank you😍 keep visiting our site for more tech related guide😊.
Related article